Former Albina Community Bank Clients
Welcome to our new brand, website, and family of beneficial banking!
Now that we have merged with Beneficial State Bank, the Albina website has been retired. For quick access to online banking, we have linked it below. You can also access by using the "Account Login" button in the header.
If you have any questions or concerns, contact us at: customercare@beneficialstate.com or 800.814.6088
---
Online Banking Login
All Accounts - Enroll and Login Here
---
Guide to Your New Account(s) & Services on our New Banking System
Download your Guide to Your New Account(s) and Services
---
A message from our Co-founder & CEO:
On February 1st, Albina Community Bank and Beneficial State Bank will merge and realize a dream we have shared for nearly five years — to unify our purpose as one even more resilient and impactful bank. In these times, it's critical that we join forces to serve our communities and change the banking system for good because nothing less will suffice. As we put a larger loan portfolio to work by coming together in Portland, we strengthen our communities' economic prosperity and environmental well-being as well as their access to banking services. We will also retain all our wonderful colleagues locally and throughout the West Coast, expanding our team to 253 people, as well as reinforcing our special relationship to the Portland community.
Albina Community Bank was created 22 years ago to mitigate the loss of critical financial service resources, especially for African American neighborhoods still devastated by redlining, segregation, and property usurpation. ShoreBank Pacific came along two years later to dedicate banking services toward the proper care and restoration of our earth, upon which we all depend. Beneficial State Bank (Beneficial State) — which was created to serve a triple-bottom-line of social justice, economic well-being and financial resiliency — now becomes the nurturing home, for all three banks. A home providing mission alignment, bio-regional reach and capital support.
In coming together, we mean to continue the excellent customer service you deserve, as well as to increase your ability to reclaim your agency and accountability with regard to your banking. We know you possess choice and responsibility for where your money sleeps at night. We aim to provide you a bank that aligns with your values so that you can be comfortable and empowered to bank with Beneficial State while we expand the great products and services you have come to know.
We also want to inform you that in June 2018 we are migrating to a new platform that will allow us to provide a mission-aligned product set that truly reflects the fair and transparent products and services you deserve. If you have questions or comments, you can reach out to us at customercare@beneficialstate.com.

Beneficially yours,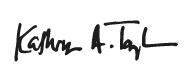 Kat Taylor
Co-founder and CEO
Beneficial State Bank
---
Frequently Asked Questions
For any further questions, please contact your branch staff, Relationship Manager, or contact Customer Care at:
503.287.7537 or toll-free 800.814.6088
Is Albina Community Bank's name changing to Beneficial State Bank?

Yes. On Feb. 1, 2018, Albina will become Beneficial State Bank. While there will be a new name, the mission, and history of Albina will be preserved, including an upcoming community-based history video, and we will continue building on Albina's pioneering principles.

Will any Albina branches close?

No. All former Albina branches will remain open at this time, updated with the Beneficial State name and logo on Feb. 1, 2018. In addition, your branch network will include Beneficial State's downtown Portland branch, as well as California and Seattle locations. Note that not all services are available at all branch locations at this time. Our goal is to maintain excellent customer service while adding and standardizing products across the whole branch system over time, as appropriate.

Will Albina branch hours change?

No. Branch hours will remain the same: Monday through Thursday, 9 a.m. – 5 p.m. Friday, 9 a.m. – 6 p.m.

Will the Albina staff change?

No. There will be no changes to staff. You will continue to see the same familiar faces at the rebranded Albina branches, and all Portland-based Beneficial State Bank staff will be ready to join them in serving you.

Will my account number or bank routing number change?

No. Your account number will not change on Feb. 1, 2018, and the routing number will remain 123006651. The routing number will change later in 2018 as we transition to our new technology platform. We will notify you in advance so you can properly prepare.

What about online and mobile banking services?

Beginning on Feb. 1, 2018, you will access Albina online banking services via the Beneficial State Bank website, www.beneficialstate.com. Your login credentials will not change. You will receive a reminder and step-by-step instructions via email prior to Feb. 1, 2018, to ensure a smooth transition. Mobile banking will remain accessible via the Touch Banking app.

Will any of my fees change?

Yes. We are reducing several fees to align with Beneficial State Bank practices. Personal fee updates are detailed on page 10, and business and nonprofit fees are shown on page 15.

Do I need to re-order checks?

No. You will be able to use your current checks, and if you need to re-order checks prior to the transition to our new technology platform, your account number will not need to be changed.

Can I continue to use my debit or ATM card?

Yes. Your account ATM or debit card is still active. When your card expires, we will re-issue you a newly branded Beneficial State Bank card that will continue to be tied to your current deposit account.

Can I continue to use my Albina credit card?

Yes. Your credit card will still be active with no change to the credit card program at this time.

Will my automatic deductions continue?

Yes. If you have automatic deductions set up, you will not need to change anything. They will continue as usual.

Will my direct deposit be affected?

No. Since your account number and Albina's routing number did not change, your direct deposit will continue as usual.

I have Remote Deposit Capture. Will anything change?

The only change for Remote Deposit Capture will be the location of your sign-on, which will now be on the Beneficial State Bank website. Your login credentials will not change.

Will I continue to receive eStatements and eNotices?

Yes. If you are signed up for eStatements and eNotices, you will continue to receive them. If you want to start receiving them, please sign up via online banking.

Where do I send my loan payments?

Send your loan payments to: Loan Servicing c/o Beneficial State Bank 2002 NE MLK Jr Boulevard Portland, OR 97212

Will there be any changes to deposit rates?

Yes. There will be some changes, which may not affect every type of account. We have added more rate tiers to certain deposit products which in general will provide higher rates for certain accounts and for new or rolled over CDs following Feb. 1, 2018. Please see our rate sheet on page 19. Bank deposit rates, in general, are subject to change at any time, apart from rates on already issued CDs.

Will I still have overdraft protection?

Overdraft Privilege and consumer Overdraft Lines of Credit will remain for existing enrolled deposit customers through June 30, 2018, at which time these programs will end. A refreshed overdraft program is expected to replace these options prior to June 30, 2018. This includes a change in how checks are cleared, to minimize the potential for overdraft fees. Overdraft fees will be reduced Feb. 1, 2018. Please see page 23 for the new fees.

With regard to overdrafts, will my checks be paid in the same order as today?

No. The order of check payment will change from payment by check number to payment from smallest to largest dollar amount in order to minimize the number of overdrafts potentially triggered in any given day when multiple checks are presented against your account for clearing on the same day.

Will my Home Equity Line of Credit (HELOC) or consumer loan change?

No. Your HELOC or consumer loan will not change. We do expect to discontinue offering current Albina HELOC and consumer loan products to new applicants on Feb. 1, 2018. We will begin offering a refreshed product suite July 2, 2018.

Will there be any changes to terms of loans?

No. Your loan terms on existing loans will remain unchanged.