Nov 30, 2018 |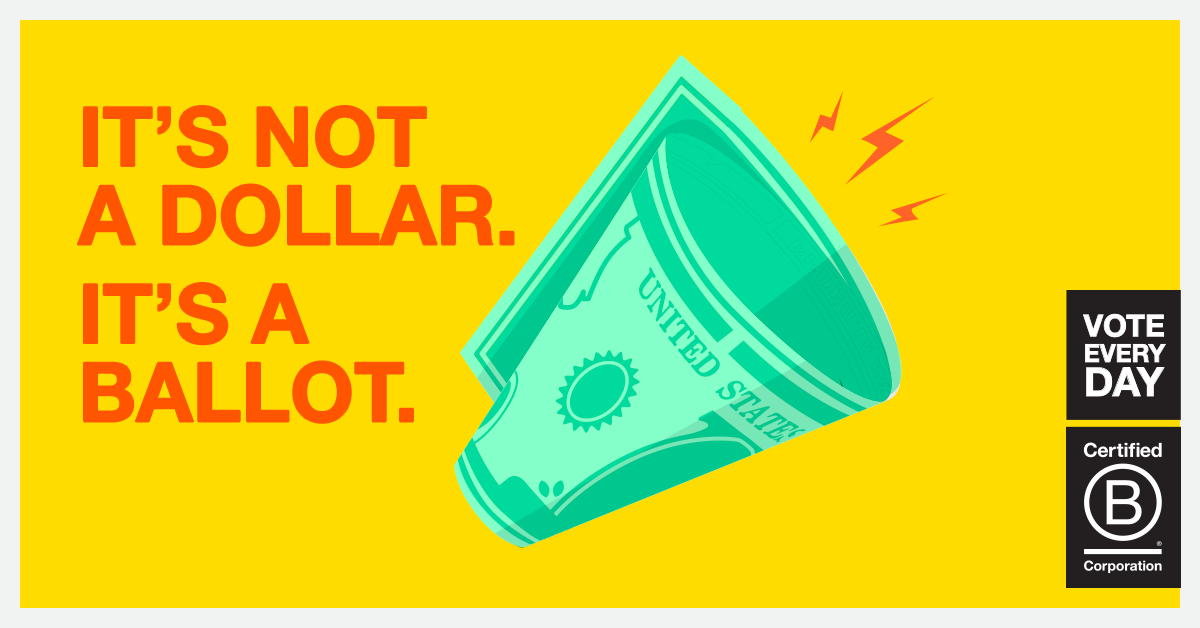 Voting is one of the most important acts we can do, but it doesn't have to end on Election Day. By supporting B Corp brands that make it their mission to balance profit with purpose, you can vote your values every day.
When we each make small changes in our daily lives, our efforts add up to a much larger cumulative action. You can vote every day for companies you believe in. Take this short quiz to find B Corps you can incorporate into your current daily routine.
B Corps are accelerating a global culture shift to redefine success in business and build a more inclusive and sustainable economy.
The "Vote Every Day" campaign allows people to vote with their choices of products and services throughout their daily lives. By supporting B Corps, people can vote their values with the purchases they make, where they work, and the companies they do business with. Vote by putting your deposits with banks that put people and planet over profit. Learn more about our products and services, and how we are different.
Learn more about the Vote Every Day campaign at https://bcorporation.net/vote.
---