Jun 10, 2020 | Share Your Beautiful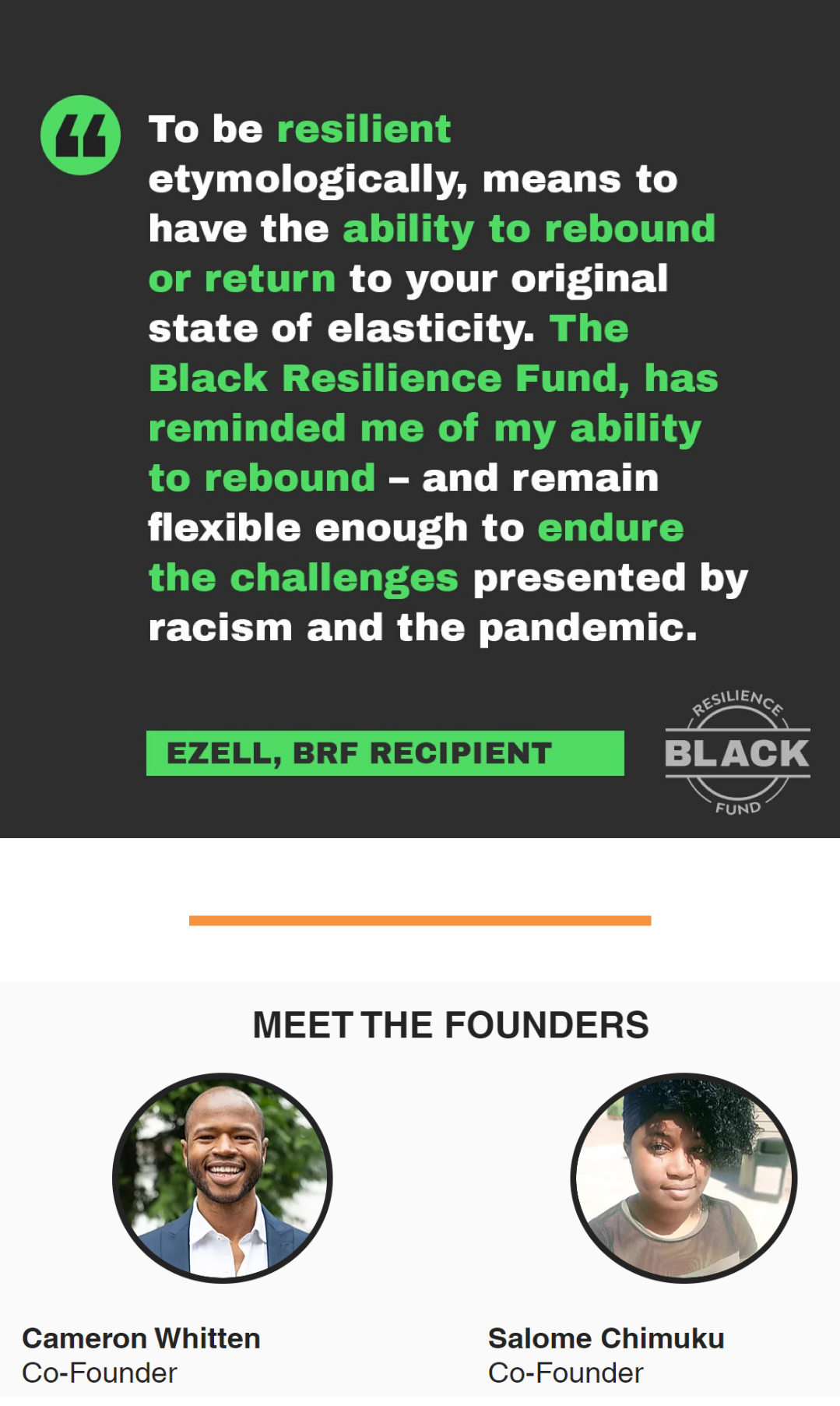 The Black Resilience Fund launched June 1, 2020, as a space to allow Black Portlanders to feel supported, to feel hopeful and to allow all Portlanders a way to move forward as a community. This emergency fund is dedicated to healing and resilience by providing immediate resources to Black Portlanders. Want to learn about how you can build a fund in your community? Sign up below for our webinar on September 17th at 11:00 am PST.
In the first 12 hours of launching they raised over $11,000 and were able to immediately help 50 Black Portlanders, in amounts ranging from $13 to $300, for everything from a hot meal to unexpected emergencies. For many Black families across the US, the past few weeks have felt like "salt on a festering wound," and the Black Resilience Fund was launched as an opportunity for non-Black allies to provide concrete support for Black people in their very own community.
Co-founded by Cameron Whitten and Salomé Chimuku, as of June 10th, the Black Resilience Fund raised approximately $420,000, with a goal of raising $1 million byJuneteenth (Freedom Day).
The Black Resilience Fund is a program of Brown Hope, a nonprofit and community solution for racial justice. They provide a bold vision of how to create platforms for Black, Brown, and Indigenous people to be seen, to love, and to lead. We are thrilled to have the Black Resilience Fund and Brown Hope join the Beneficial Banking family.
Join our Webinar on September 17th at 11:30 am PST
We are thrilled to partner with the Black Resilience Fund to host an online webinar about how the Black Resilience Fund was created and best practices for creating a Resilience Fund in your community. There will be time for questions and answers. Attendees from Oregon, Washington, and California are encouraged to join.
Other Ways to Support

---