Build Something Beautiful With Us
If you have a passion for building a better banking industry, we invite you to join us.
We are a community bank that focuses on economic and environmental sustainability and takes a triple-bottom-line approach. We believe that a healthy environment is necessary for economic prosperity. We also believe that we can be a catalyst for positive change in our communities by providing fair, transparent, and sustainable banking products and services.
Together, we can realize our vision:
Delivering a banking industry that is fair to the person with the least bargaining power;
Providing access to financial services for all our communities, particularly the traditionally under-served;
Long-term prosperity of responsible consumers;
Financial system stability;
Sustainability of the environmental commons.
Help us work toward a world where we bank on purpose.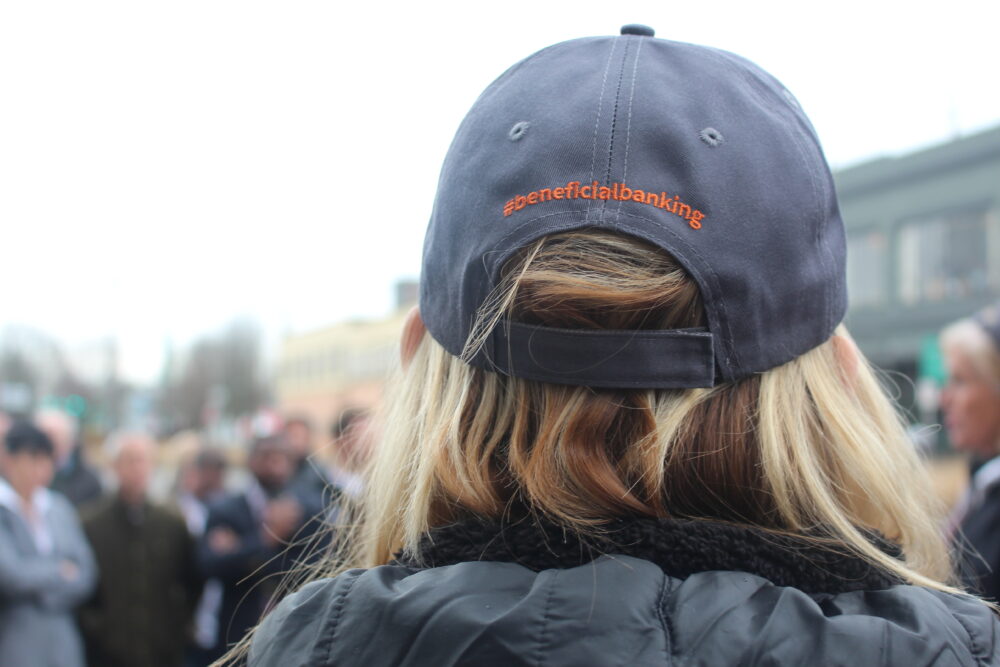 At Beneficial State Bank, we focus on the holistic health of our team members and promote a work-life balance.
We offer a competitive benefits package, which includes the following:
Medical
Dental
Vision
Life Insurance
Short- and Long-term Disability
Tuition Reimbursement
Adoption Assistance Program
Employee Assistance Program (EAP) to include friends and family
Pre-Tax Flexible Spending Accounts
401(k) with Employer Matching
Bank-wide Incentive/Bonus Programs
Wellness-Program
Generous Paid Time Off and Company Holidays
Paid holidays
Up to 3 weeks paid vacation (depending upon level)
Sabbatical program
Banking Products with Discounted Rates
Additional paid time off for illnesses
Beneficial State Bank is an equal opportunity employer. Qualified applicants will receive consideration for employment regardless of race, color, religion, sex, national origin, sexual orientation, gender identity, disability or veteran status.
---
The "Beneficial Banking" Summer Internship Program

Developing the Next Generation of "Beneficial Banking" Leaders & Ambassadors
To build the pipeline for the next generation of leaders, Beneficial State Bank and Foundation are proud to offer an intensive summer internship program which provides valuable work and learning experience to high-caliber students interested in beneficial banking, community economic development and responsible financial services. Through this 9-week program – with tracks for both collegiate and MBA students – interns work on challenging projects and complete deliverables designed to advance key initiatives and programs at Beneficial State.
Under the direction and mentorship of bank staff, each intern will complete a capstone project and present their findings to the executive leadership team at the end of the program. Additionally, to supplement the learning experience, interns gain exposure to community and socially-responsible banking through the "Beneficial Banking" Curriculum & Speaker Series. Led by experts in the fields of community banking, investing, and responsible finance, these workshops provide exposure to the challenges confronted by professionals in the industry and include site visits for interns to see the work in action.
Past interns have both joined the Beneficial State team after graduation and leveraged their rich internship experience into careers in financial services and a variety of socially-responsible sectors.
Get a sense of the program through our internship cohorts:
Application & Process
Each year, we conduct a nationwide search for the best and brightest to join Beneficial State. We look for highly skilled individuals whose passion for economic justice and environmental sustainability match the vision and goals of our organization. While we primarily target students pursuing an MBA or a related graduate degree, we will have a track for exceptional undergraduates who are completing their degrees this year or have graduated within the last year. Individuals from other academic disciplines are also strongly encouraged to submit an application.
Visit the Foundation's Internship webpage to learn more.
Career Management Staff
If you would like to have Beneficial State Bank and Foundation represented at your campus internship fairs or career panels, please reach out to admin@beneficialstate.org,
we will identify the most appropriate person on our team.
Prospective Candidates
Reach out to admin@beneficialstate.org to be added to the email list for internship opportunities.